MARKO
Milakovich
for
U.S. Representative
District 9 — Florida
I owe no allegiance to any political party or committee
My allegiance is to "We the People" and the U.S. Constitution
MARKO
Milakovich
for
U.S. Representative
District 9 — Florida
<-- -->
The 2014 Election Results – I Was Not Elected
I wish to warmly thank my endorsers, supporters, and all those who voted for me. While I earnestly believe I was the best qualified, I remained largely unknown to the general voting public. As an "outsider" to the political brotherhood, I was unable to break through the barriers. Regardless, I remain fully committed to you, who have shared your hopes, desires, concerns and fears with me. I have received your trust and will not forsake it. I have not decided the nature of any future political efforts. I will keep this website active and suggest you periodically check my blog for updates. Again, both I and my family thank you.
<-- -->
The 2016 Election – Will I Run Again?(NO) 2018 ???
I have not made a decision on running again. While I have received considerable encouragement, it is a major commitment, which impacts my entire family. I still have the raging fire-in-the-belly to do battle against the status quo, which seems content to watch our declining values without taking decisive, positive action to challenge the lackluster performance and downright incompetence in so many of our government activities. I want to fight! Not just for myself, but for all the hardworking, everyday people I know and who are also unhappy. Please let me know your thoughts.
<-- -->


I have no current intention to compete in another election. I must face reality. As an independent, I experienced profound discrimination, both locally and nationally. I have concluded that to successfully compete, one must be a member of a major party and have considerable money. Specific skills for the position are irrelevant.
---


I have strong values, integrity, and am very passionate to bring reform to our Federal government. I will continue to fight, but as a private, citizen-warrior. I am currently engaged in major battles with several Federal agencies who are violating the law. I seek reform, justice, and a return to the values of our founding fathers and the principles of the U.S. Constitution.
<-- -->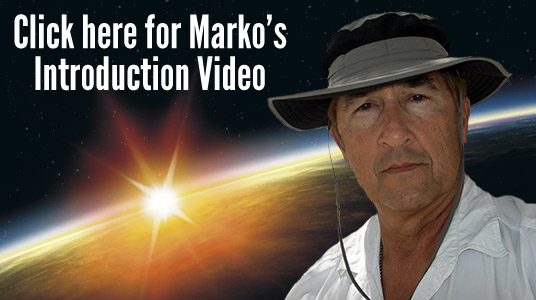 Welcome
Thank you for visiting my political website. I am an Independent. Here you will learn more about who I am and my values and beliefs. Please take a few moments to browse the website. If you have any questions or comments or would like to chat, please contact me at any time.
First, I would like to clarify that I am NOT a politician. I am the guy next door and I am also a Citizen Warrior and very passionate about my beliefs. I have been a garbage collector, a concessions stand manager, a Director in a large corporation, a General Manager, a technical contractor, and a small business owner/operator.
I am a real person with many real-life experiences. I believe that this makes me more like you, than like them. What you learn about me is that I am an Independent, with no allegiance to anyone or any party. My allegiance is to We the People and the U.S. Constitution.
Good Grief!!! Why am I running for U.S. Representative. ANSWER: I am retired military and a combat Vietnam Veteran and have also served for 3 ½ years in the Middle East. I am deeply disheartened to see and experience the decline of my country. I have personally experienced profound bigotry, debilitating egotism and plain unprofessionalism by a number of my government agencies. I am battered, bruised and upset. I want to go to Washington to do battle and do my best to push for common sense reform; not as a puppet, but as me, an individual, one of We The People. I don't need a survey to tell me the problems; I have personally experienced them and I truly believe that most of the Citizens of District 9 have had many of the same experiences and are just as worried as I am about the decline of our Country. Learn who I am and if you share my concerns and values, then I ask for your VOTE to send me, as your CITIZEN WARRIOR, to fight for us, WE THE PEOPLE, in Washington, D. C.

"Let every nation know, whether it wishes us well or ill, that we shall pay any price, bear any burden, meet any hardship, support any friend, oppose any foe, to assure the survival and success of freedom."
(President John F. Kennedy, 1961)

"Far better is it to dare mighty things, to win glorious triumphs, even though checkered by failure, than to rank with those poor spirits who neither enjoy nor suffer much, because they live in a gray twilight that knows not victory nor defeat."
(Theodore Roosevelt, 28th U.S. President, 1858-1919, "The Strenuous Life")

"We are continually faced with great opportunities which are brilliantly disguised as unsolvable problems." Margaret Mead, 1901-1978, American cultural anthropologist.
<-- -->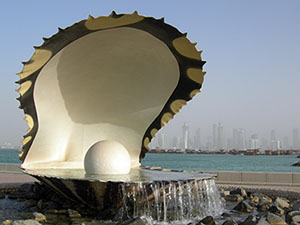 The United States of American is a unique treasure of immeasurable human value. It's Constitution has remained strong and has been the heart of who we are as a country. It has withstood many challenges through its over 200-year history and regrettably, it is now under siege by a host of special interests and ideologies, which weaken it, both from within and from afar. Strong leadership with strong values are needed now. Your vote is your weapon. Consider each candidate and exercise your power to guide our nation. Let "We the People" re-claim our government for "We the People".

"All great enterprises have a pearl of faith at their core, and this must be ours: that Americans are still a people born to liberty. That they retain the capacity for self-government. That, addressed as free-born, autonomous men and women of God-given dignity, they will rise yet again to drive back a mortal enemy." Mitch Daniels; 1949-present, former, two-term governor of Indiana.
<-- -->
To donate and/or support Marko's quest for Congress, click here – help him to help us.
<-- -->
NOTICE: This website paid for by the Marko Milakovich Campaign Account For U.S. Representative Florida District 9